VBM-300 Steel Grating Cutting Machine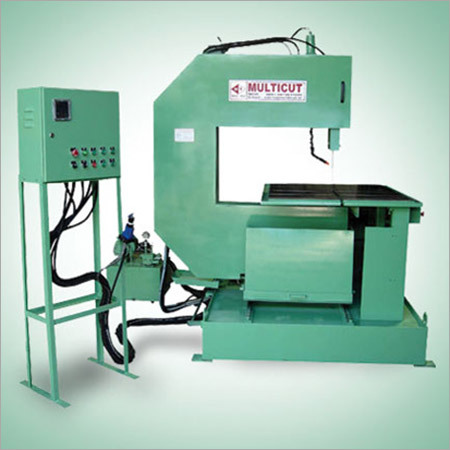 VBM-300 Steel Grating Cutting Machine
Price And Quantity
Product Specifications
Cutting Machine

It is use for cutting purpose
Hydraulic Cutting Machine, Metal Cutting Machine

Yes
Electric

Low Noise, Environmental Friendly, Good Quality, High Efficiency, Low Energy Consumption
Product Description
A VBM-300 Steel Grating Cutting Machine is a specialized tool designed for accurately and efficiently cutting steel grating panels. Steel grating is a rigid, lightweight, and durable material widely used in industrial applications for flooring, platforms, walkways, and drainage covers. The cutting machine is equipped with blades or cutting tools specifically designed to cut through the sturdy steel grating, allowing for precise and customized shapes and sizes.
A VBM-300 Steel Grating Cutting Machine is a particular piece of modern hardware intended to slice steel grating boards to explicit sizes and shapes. Steel grating is an underlying material comprising of equal and opposite steel bars (crossbars) that are welded or consolidated to make an inflexible network like example. This example gives strength, support, and takes into consideration the section of light, air, and liquids. Steel grating is usually utilized in development, modern deck, walkways, stages, waste covers, and different applications where an open-framework surface is required.
The VBM-300 Steel Grating Cutting Machine is utilized to precisely slice steel grating boards to fit explicit task prerequisites. The machine utilizes cutting apparatuses, like saw sharp edges or rough wheels, to slice through the steel bars of the grating boards. It is intended to deal with the hard core nature of steel grating and can oblige various sizes, thicknesses, and setups of grating materials.
Features of VBM-300 Steel Grating Cutting Machine:
Cutting Component: The machine is outfitted with cutting apparatuses that can make exact slices through the steel bars of the grating boards.
Customizable Aides: The machine frequently incorporates flexible aides, stops, and fences to guarantee precise situating of the grating board for cutting.
Clasping Framework: A cinching system gets the grating board set up during the cutting system to forestall development or vibration.
Wellbeing Highlights: Security elements, for example, watches, crisis stop buttons, and defensive walled in areas guarantee administrator wellbeing during activity.
Controls: Control boards permit administrators to set boundaries, change cutting aspects, and control the cutting system.
Programmable Choices: High level models might have programmable elements for mechanizing cutting assignments and accomplishing predictable outcomes.
Dust Assortment: A few machines might incorporate residue assortment frameworks to catch flotsam and jetsam and keep a perfect workplace.
Grease and Cooling: Contingent upon the cutting system, the machine might integrate oil or cooling frameworks to enhance cutting execution and draw out instrument life.
FAQs of VBM-300 Steel Grating Cutting Machine :
What is a steel grating cutting machine used for?
A steel grating cutting machine is used to cut steel grating panels to the desired shape and size. It is commonly used in construction, manufacturing, and industrial sectors to create customized grating pieces for various applications, such as flooring, platforms, and walkways.
How does a steel grating cutting machine work?
The machine employs specially designed blades or cutting tools that penetrate the steel grating material. It can make straight cuts, angles, or custom shapes according to the specific requirements of the project. Some machines may have manual controls, while others feature automated processes for increased precision and efficiency.
What types of steel grating can be cut using this machine?
Steel grating cutting machines are suitable for cutting different types of steel grating, including welded steel grating, pressure-locked grating, and riveted grating. The machines are designed to handle the strength and thickness of steel grating materials.
What are the key advantages of using a steel grating cutting machine?
Using a steel grating cutting machine offers several advantages, including precise and accurate cuts, increased productivity, reduced labor requirements, customizability for specific project needs, and the ability to create complex shapes or angles.
Can a steel grating cutting machine handle different thicknesses of steel grating?
Yes, steel grating cutting machines are designed to cut through various thicknesses of steel grating panels. The cutting blades or tools can be adjusted to accommodate different thicknesses, ensuring clean and efficient cuts.
Trade Information
Australia, Central America, North America, Eastern Europe, Western Europe, Middle East, Africa, South America, Asia

All India