Rail Cutting Machine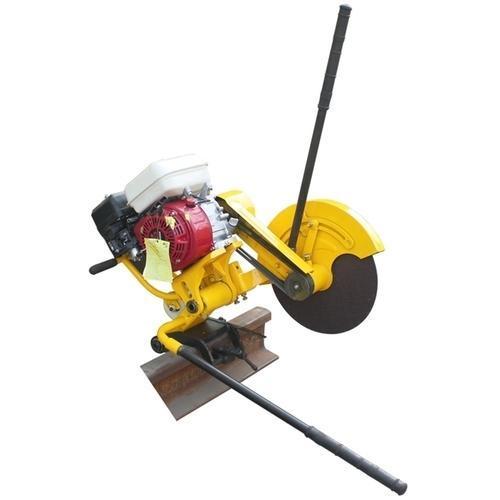 Rail Cutting Machine
Price And Quantity
Product Specifications
Product Description
Mild steel made Rail Cutting Machine is accessible in single phase design. Its voltage requirement is 240 v and its frequency is 50 Hz. This machine is equipped with 4 inches cutting disc. This system uses alloy clamp to hold any metal work piece, High cutting speed and high precision level are the key features of this machine. Its maximum revolution per minute is around 3200 r. Maximum cutting range of this made Rail Cutting Machine is 75 kg/m. Long working life is one of its main aspects.
Special features
Offered machine has single phase structure.
Precise cutting technique
50 Hz frequency and 240 v voltage consumption level
3200 r revolution in every minute
Advantages
Being user friendly, this machine speeds up its production.
High speed functioning reduces project cost.
Low maintenance design makes it the most sought after rail cutting solutions in the market.
Reasonable price fits the budget of customers.
Rail Cutting Machine Specification
Frequency: 50 Hz
Material: Mild Steel
Voltage: 240V
Phase: Single Phase
Cutting Disc Size: 4 inch